Your dream of being debt free. We can make it happen!
Team of licensed insolvency trustees providing expertise, guidance and, solvency solutions to businesses and individuals for over 40 years
Licensed Insolvency Trustee
Consumer Proposal Administrator
Consultations and Meetings in your Home by Telephone or Video Conference
Evening and Weekend Appointment Available!
Flexible Payments Options!
We Speak Over 10 Major Languages!
Debt Relief Services Provided by Licensed Insolvency Trustees
Here to help individuals, families and business owners to manage their financial challenges since 1978.
Kunjar Sharma & Associates Inc. (KSAI) is a Consumer Proposal Administrator and Licensed Insolvency Trustee Firm in Toronto. Our focus is on helping those individuals, families and business owners that need assistance in restructuring their finances or require the services of a Licensed Insolvency Trustee.
As the "Go to" firm for individuals and small-businesses, our 40+ years of experience, obtained while filing more than 4,000 proposals, enables us to offer in-depth knowledge and professionalism in addressing all aspects of your financial challenges.
Corporate and Business Solutions
KSAI Restructuring (division of Kunjar Sharma & Associates Inc.) carefully evaluates and acknowledges your business concerns.  Our approach to each situation is structured to provide for an innovative outcome and creative financial solution.
Communication with stakeholders is emphasized to achieve results that are appropriate and fair under the circumstances.
Examples of where we can help:
Closing/shutting-down an unprofitable business
Addressing government sales and payroll tax remittance arrears, income tax reassessments, and payroll and bank account garnishments
Resolving legal actions and landlord issues
Mediating shareholder disputes
Recovering secured creditor debt
Our experienced and capable Licensed Insolvency Trustees can play a critical role in achieving a workable strategy to resolve business concerns.
Business Solutions include:
Corporate Proposals that provide for reduction in debt and extended payment plans without interest or penalties. Proposals can address potential director liabilities to eliminate the impact on personal finances and credit rating.
Corporate Bankruptcies to close or shutdown a business – represents an efficient and organized process for responding to creditors where there are insufficient assets to repay debt in full.
Receiverships – private appointments by secured creditors or through the Court to realize on debtor assets and distribute proceeds.
Companies Creditors Arrangement Act ("CCAA") – provides for restructurings of corporations in situations where there is more than $5 million in debt.
Contact us today to start the process.  Meetings can be held by telephone or video conference.  In-person meetings can be scheduled as required.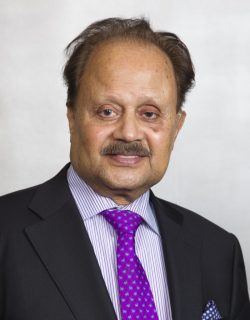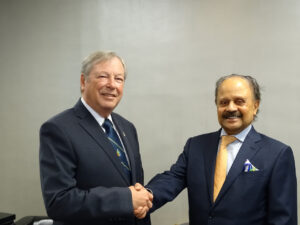 FINANCIAL TROUBLES? OUR LICENSED INSOLVENCY TRUSTEE CAN HELP!
Request a consultation appointment with Licensed Insolvency Trustee
We offer a thorough situational analysis and deploy a cost-effective, creative and timely solution for achieving successful outcomes. Our team's diverse cultural backgrounds bring a heightened sensitivity and understanding of specific cultural values to client issues thus providing for a greater level of personal attention and tailored solutions.
MAKE A REQUEST